Print this chapter
Staff Help
Course building
Editing mode ON
The theme we are using is Decaf.  This gives us the Awesome Bar (AKA Top menu bar).
Option 1:
The "Switch editing on" is available in the top menu bar.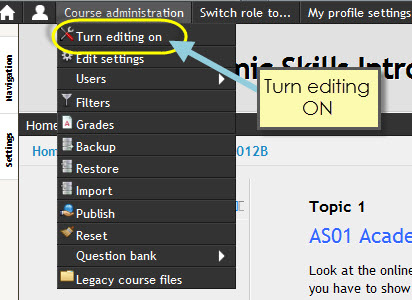 Option 2:
There is a second button on the top right: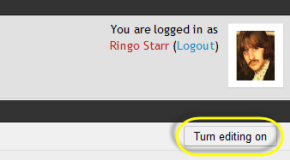 Editing ON gives you access to
the green Edit button
the activity chooser
the add blocks list
The Edit Button
Use this to MOVE, DELETE, DUPLICATE, INDENT, UPDATE or DELETE and item.