Staff Help
Staff Help: Overview
Welcome to the world of Moodle
This is accessible from any internet cafe in the world at the address http://vle.tpp.ac.nz.  You will need to create yourself an account first.
As of February 2013, all TPP Moodle courses are now located here.
If you need a course set up here or would like some help, please contact us at tppmoodleadmin@tpp.ac.nz.  There are three orientation or familiarisation courses here.  The first is Experiencing Moodle, a short taste of Moodle as a student.
We are now seeking some projects for 2013 at a course or qualification level where there is value in using Moodle to support the teaching, whether this be face to face, in weekend courses, or based around several workshops with students working by distance inbetween times.
What is Moodle?
Moodle is a secure place on the internet where you can share files and interact in the context of the courses here at Tai Poutini.  
What can you do with Moodle?
Save time - improve learning - support learning - have fun
Broadly speaking: you can provide content and support interaction.  learners can become a little more self directed and independent - or interdependent.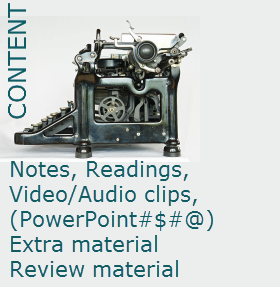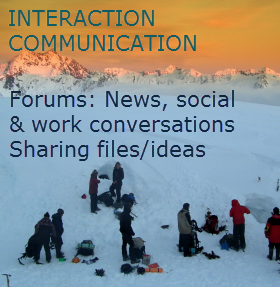 You can also support students via the online forums and news very easily: one message there gets sent to the e-mail of participants.  This helps with scaffolding, reminders, effectiveness (etc)
About this Moodle site: for those who want to know everything
Moodle is free and open source software: see 

http://moodle.org

This Moodle is version 2.4.1, using the Decaf theme, and the Course menu block plugin to avoid the scroll of death.  Plus a few other goodies!!
Oh, and one more thing: what do I need to use Moodle?

Whether it is 'hard' or 'easy' depends where you are coming from.  
Basically you need the skills you would use to manage an online e-mail account: basic browser skills, attachments, using menus, cut and paste, highlighting and simple typing.
The real skills are in the mental attitude" is there an easier way to do this via Moodle?"
Teaching using Moodle and Building a course
Need a Moodle course site? Please contact derekc@tpp.ac.nz
Working with students.  Make sure you have proper student guidelines to get onto Moodle and to get oriented and functioning and that they know how to contact tutors and how to find help.  You may like to have a small orientation activity.  Please check in with us to help get sorted.
Uploading material.  As we say elsewhere, plan first.  You can upload most types of document format.  Just make sure they are not too big (in terms of file size).
Forums.  This is a topic in itself.  In general, for any course, you will need two forums: one for formal work activities, and another for news, socialising, questions around course related activities.
What is here in the help on the TPP Moodle site?
(ie at http://vle.tpp.ac.nz/mod/book/view.php?id=1142&chapterid=11)
Help with migration to Moodle 2: If you are fixing/updating a course after a move from Moodle 1.9 or 2.2 to Moodle 2.4, start with the checklist Moving to Moodle 2.4.  Moodle 2.4 has a new Activity chooser.
Brand new to Moodle? If you are new here, check out the section on Navigation.
Course administration and maintainence.  Some key administration functions include Turning editing on, Course settings and User management.
Course building. If you are starting to build a course from scratch for the first time in Moodle 2.3, you may need some help beyond what is here, but try this for an overview.
Please ask if there is anything specific you need, and it will be here in under 24 hours.