Staff Help
Course Administration
View/Add/Edit course members
Who is in your course?
VIEW ONE: enrolled users
Course administration > Users > Enrolled users (see below)

User management for a course.
You will see the screen below, where you can
See who is in your course
Add new users.
Promote users.
Remove users from a course.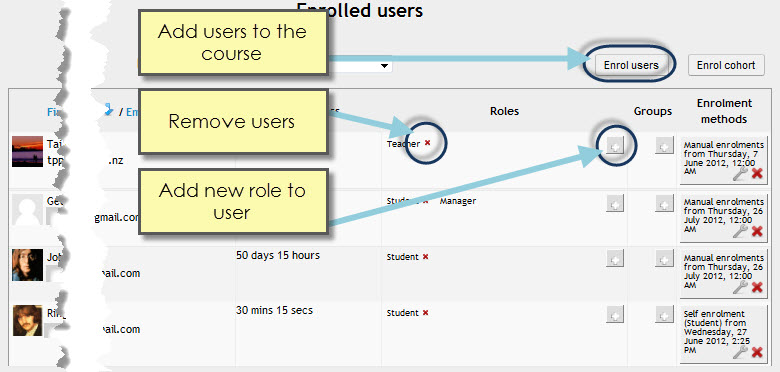 VIEW 2: participants list
This list is available to anyone in the course.
Sillouette > This course > Course name > Participants